I love linking up with Andrea at
Momfessionals
for her "Show and Tell Tuesdays". Today, I'm sharing about my beauty routine. I've gotta be honest, in the summer, my routine is pretty lacking. It's called, jump in the shower at 9pm because I'm SO hot, wear my hair in a wet bun and apply mascara when I wake up in the morning. But, on the rare occasion that I get ready, here's what I use.
1. Moisturizer - Jergens Natural Glow
I've been using this for years and it's my very favorite, and number one used item. I apply it right after my shower, and then again in the morning, if I've showered at night. I love that it doesn't make my skin oily, it leaves it feeling really soft, and it gives my skin a soft glow.
2. Lips--Maybelline Baby Lips
I really love these for summer! I have a couple different colors, including the color-less version. They just leave a little bit of gloss, without being over the top. I have to have some type of moisturizer on my lips, or they get really chapped. I have one in my purse, one in my car console and one in my makeup bag.
3. Mascara-- Cover Girl
I am not a creature of habit when it comes to mascara. I like to change it up and try new ones each time. Sometimes, especially during the winter months, I'll go with a nicer, more expensive mascara. But, during the summer, something light, is perfect for me. I actually really like this Cover Girl mascara and have been using it for about a month now. It applies very evenly and I don't feel like I need a million coats. It's not thick, so there has been zero clumpiness.
4. Skin imperfections--Immortelle (doTERRA)
I started using this oil roller a few weeks ago and I love it! It's labled as an anti-aging blend, but can be used on any skin imperfections. I roll on my crow's feet, under my eyes (but not too close, because it will sting!), and anywhere else on my body that wrinkles. It leaves my skin feeling soft and smooth. This product can only be purchased through the company, so if you are interested in ordering it, you can contact me [familiarjoy@yahoo.com]. So far, I've been really pleased!
This is another area of my beauty routine that I like to change up. Currently, I'm using all Paul Mitchell products...shampoo, conditioner and root boost. They leave my hair feeling soft and I don't get any build up. I prefer the "extra body" version, as I don't have super thick hair.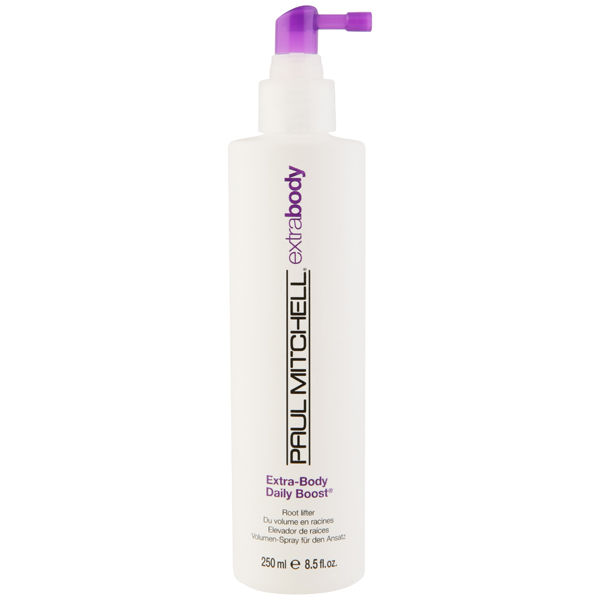 6. Another hair product--Beachy Waves
I use this when I don't feel like blow drying my hair. I have some natural curl (especially in humidity), so spraying this in, scrunching and then using hair spray, gives me the beachy look that's easy and cute. It's really light and won't weigh your hair down.
7. Hairspray--Big Sexy Hair
I've been using this hair spray for the last 10 years. I find it to be the only one that actually holds my hair and keeps curl. In the past, I've used the root boost, as well, but the hairspray is my very favorite!
Alright, those are my favorites. I'd love to hear what you are using! What am I missing? Any must-haves that you recommend?
To see some of my other "Show & Tell Tuesday" posts, click here: